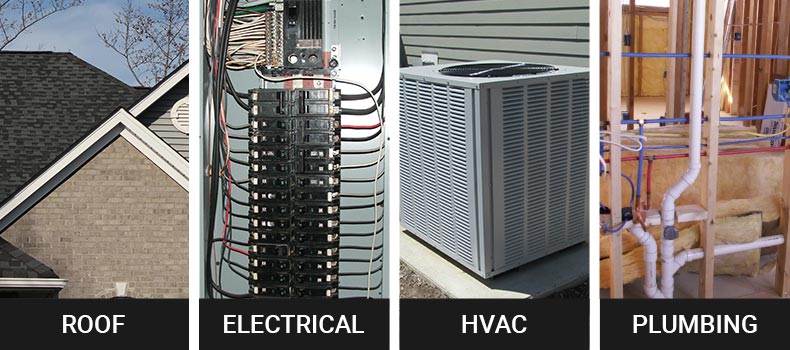 What Is a 4-Point Home Inspection?
Insurance companies sometimes require a 4-point home inspection, especially for older homes, in order to qualify for homeowners insurance. The 4-point inspection is limited to the visual components of the following systems:
Roof
Plumbing
Electrical
HVAC (Heating and Cooling)
These four systems are the most likely to result in an insurance claim, so the insurance company wants to make sure they are in reasonably good condition. Specifically, the insurance company will look at the age and overall condition of the components and whether or not any repairs were done professionally. If there are deficiencies, then you might have to correct them in order to qualify for, or maintain, your insurance policy.